This past week, a client asked us for our professional advice about getting a logo for her new business. We both agreed it was extremely important for her to have a strong brand identity and to have a great logo design. When she sent us some ideas a friend-of-a-friend designed, we had to be honest with her and let her know that she needed to change direction. What the designer presented were simply the business name in different standard Word fonts.  By definition, a logo is a symbol or other small design adopted by an organization to identify its product. The power of a great logo is to be able to stand alone and for a consumer to recognize and understand the brand without text. I bet that within 1 second you could name the company that corresponds to the following logos:
That is the power of a great logo! You immediately know Air Jordan, The Olympics, and Playboy just by the symbol! What our client needed was a great logo and some cool text, sort of like the following examples: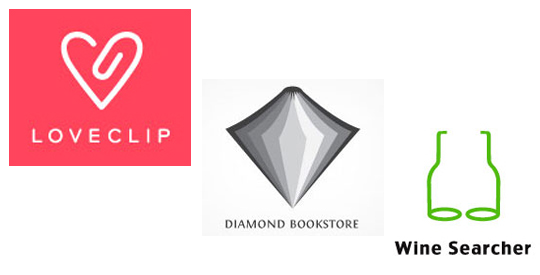 There are a couple of ways to get something like this accomplished. 1. Hire a company or graphic designer to make your vision 2. Crowdsource the project and manage a logo contest. If you have worked with a designer previously and like their work, go for hiring them! However, if you are a newbie in this area, we recommend for your first attempt to crowdsource the project. 99 Designs and Creativespring cast their nets universally, so you have designers world-wide who will enter a design contest and show you what they offer creatively.  Our client just successfully finished a contest and is declaring a winner this weekend! We'll be posting her results soon!