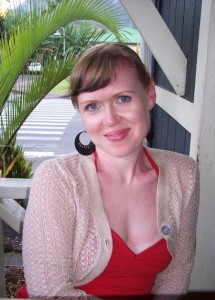 Getting ready for a photo or videoshoot can be a little overwhelming. Here to help with a  few hairstyling tips is Vidal Sassoon colorist, Lori Jean Vadnais!
1. How should you style your hair for a headshot shoot? What about color? What is the correct timeframe?
It is a good idea to get your color done about a week before your shoot, so that it will look the most natural. Color tends to settle in and adjust slightly within the first few days after processing. So give yourself that time so you can be the most confident in your look. Styling your hair for a shoot is an important aspect of the process. You want to give yourself options. You want to allow for different looks, but keep them true to how you would wear your hair so that it's repeatable. Try a straight look using a flat iron – giving shine and silkiness. Use rollers or a wide barrel curling iron to give yourself a little boost and body. Consider using pins to sweep up a section in the front as another possibility. Just make sure you don't limit yourself and that you're not trying things on the day of that you've never done before. You need to feel as calm and centered as possible so do a practice run a few days ahead of time so you can enjoy the process.
2. What tips do you have for getting more volume (for a video shoot/fashion shoot)?
An ideal way to get volume in your hair style is to use a texturizing or root-boosting product at the root area of your hair when blow drying. Flip your head over and direct the roots away from your scalp as your dry it. Then whether you're using rollers, a curling iron or flat iron on the ends, make sure to lift the hair up and away – for the rollers or curling iron you can even pin the curls up at the root while they cool, ensuring they'll have memorize the height you're putting into them. Once you're finished, use a light hairspray to add a bit of texture and hold to the overall look.
3. Any special products a man should use?
Try to avoid overly shiny products like a gloss gel or texturizer – often men prefer more matet products to add a bit of hold for their look. Hairspray doesn't hurt if you've got finer hair. Sample a few products before the day of so that you're comfortable with them and can enjoy the experience.