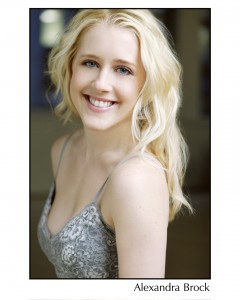 So, you have a photoshoot coming up and you are a little perplexed about the whole makeup thing. Should you or should you not get a professional makeup artist? What type of makeup should you use? We are excited to have one of the best makeup artists in the business, Alexandra Brock, answer your most pressing questions!
1. Do you recommend a professional makeup artist for the shoot and why?
I absolutely recommend a makeup artist for any type of professional photo or video shoot! Most people don't realize the makeup they wear in everyday life will not translate on camera in the right way, even if they are going for a very clean, classic look. The lens in a camera really diffuses things- I always say to my clients, "it's like throwing bleach onto a pair of blue jeans!" So, typically people don't realize just how much makeup it takes to get that ever so desired "natural" yet "perfect" look on camera. In addition to this, your makeup artist will have an understanding of the type of lighting being used and will be able to adjust the makeup accordingly, which is also very important!

2. If the client wears little to no makeup in everyday life, what are the absolute basics they need to wear for a shoot?
I would say if someone is very adverse to wearing makeup on their face (even for a shoot) at the very least- conceal! Especially under your eyes. Also cover any spots or problem areas on the face to even out the skin tone a bit, otherwise the viewer could possibly become a bit distracted if your skin tone isn't naturally pretty even on its own. Aside from that, a little powder on any shiny areas would be the second most important thing. In addition to this, for women I would recommend a coat of mascara, a bit of pink blush to bring some life to the face, and a lip product with a little tint of color in it (pink is always a safe choice and looks good on everyone). Also, while things can be fixed and tweaked in photoshop, I never rely on that to fix what could have been taken care of in-person at the time of the shoot. So, you should always put on at least these basics when in front of a camera.

3. What about makeup on men? Yes/No? What should they focus on?
For my male clients, I vary my routine depending on how comfortable they are wearing makeup. The main areas to focus on would be evening out skin tone and watching for shine. For those who are not so into wearing makeup, I just conceal under the eyes and fix any trouble spots. I will powder over everything I've concealed and also go over any shiny spots, then put a little chapstick on their lips. Dry, scaly, lips are VERY distracting on camera, so make sure they are moisturized!
4. For a videoshoot, do you recommend wearing different makeup than for a photoshoot? What are your feelings on "HD" makeup?
It really depends on the lighting, first and foremost. If you are shooting in natural light (be it for video or camera) the makeup should be different than it would be if you were shooting in a studio under very bright lighting. This is probably one of the best reasons why it's so important to hire a professional! I would never expect the average person to have the knowledge of such things, and it's not something they should be distracted by during a shoot. I guess the best way to explain the difference for makeup under studio lighting as opposed to natural light is that you would need to be much more heavy handed with the application. Not as extreme as "stage makeup" but the principals are still the same- bright lighting blows out features, so the shadows and hilights must be brought back in. The only way to do so is to contour your features with makeup. I like a lot of the "HD" products as they were formulated with the technology in mind. It takes the guesswork out of my job- if I use HD products, I know they will look good in HD format. Not to say that other products won't look just fine, but I feel you would need to have a pretty vast understanding of product type in order to know what would and wouldn't work.

5. What are the top 5 things that a woman should always wear for makeup- just everyday.
I am fanatical about skincare. I think the MOST important thing a woman should wear is sunscreen on her face- 12 months of the year! It's the #1 way to prevent aging and wrinkles, and, let's face it- the better your skin looks, the less makeup you have to wear! So, always put sunscreen on your face. I understand that some makeup products may contain SPF, but that's not good enough. You need to get a good sunscreen with broad spectrum UVA/UVB protection and put it on before all your other products. Any extra SPF you may get from a tinted moisturizer can just be an added bonus! In addition to this, concealer under the eyes and on any trouble areas would also make a great difference. Also- ladies worldwide need to learn how to curl their eyelashes! I am still surprised at how many women sit in my chair and tell me they don't know how to use an eyelash curler. It can make a world of difference and really open up your eyes, which will then brighten up your face. Once those lashes are curled, apply mascara. A lip balm with some SPF in it (tinted or not) is also a must! So, there you have it: SPF, concealer, eyelash curler, mascara, lip balm. Very simple, basic, no-fuss face I think any lady could find the time for in her everyday life.