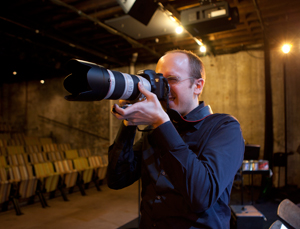 Behind the scenes at Purple Critter Media are Andy Bove and Toni Dolce, two New York City based freelance artists who love being creative and working with creative people. Both working professionals in the music and entertainment sector, Andy and Toni combined forces of technical expertise and love of the arts to create the boutique media company, Purple Critter Media. Andy is the man behind the technical aspects of Purple Critter. A professional musician and music producer, Andy has embraced his interest in audio/visual technology and let his once-hobby of taking pictures grow into a multi-faceted media company. With his love and appreciation for technique and artistry combined with his attention to detail, video and photography projects are a natural extension of Andy's talents.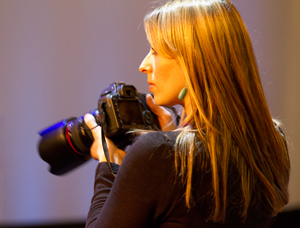 Toni is the client's point of first contact with the company, and works with them to craft the perfect marketing and artistic strategy for each project. As a professional singer and actor, she knows what it's like to be in front of the camera and what it takes to present you in the best light.  Her Purple Critter strengths are taking headshots, directing video shoots and serving as second cameraman, applying makeup and styling hair, writing scripts, voiceover, file management, and preliminary editing. She also has an extensive marketing background and educates you on getting your project viral and noticed! We love integrating our professional knowledge of video, audio, web design and creative support to your projects, while cultivating a fun, relaxed and customized experience!
Purple Critter Media specializes in videography, photography,
design and creative development.
Video
Music
Corporate
Promotional
Documentary
Wedding
Live Concert
Stand-Up Comedy
Recital
Public Speaking
Work Presentations
Social Media Profile
Commercials
Abstract
Online Resume
Photography
Actor Headshots
Corporate Headshots
Social Media Profile
Wedding
Engagement
Album Art
Nature
Bar and Restaurant
Interiors
Baby
Advertising
Concert
Family Portrait
Creative Development
Website
Newsletter Creation and Maintenance
Social Media Guidance
CD Packaging
Brand Integration
Marketing Integration